And Yet Again... The Story of Alice
Once again Alice fears for her life and those of her children in East Congo. In just a little over two years, Alice's life has been devastated by loss, violence, and fear. In March 2018 she lost her husband to illness, brought on by the trauma the family suffered in South Kivu during attacks by rebel troops. She was forced to flee from her village to Minembwe with her five children, one still a baby. After a period of instability where food was scarce and housing was a day-to-day struggle, Alice found a new home in Minembwe with her children, moving into a 3-bedroom home, housing multiple families, sometimes with as many as 29 people finding haven.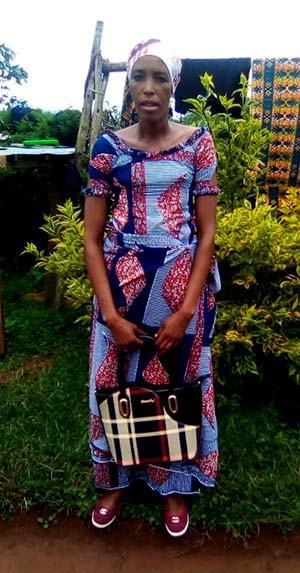 Alice is Pastor Alexis' older sister. Once living in a thriving village where agriculture and farming were sustaining families with a livelihood that allowed them to take care of themselves, Alice now lives day-to-day, trusting the Lord to provide.
And now, as the outreach and support of Congo Peace is gaining a stronghold in her community, the rebel militia Mai Mai has attacked again. In early April, five adults were killed and eight injured in the attack. There are no hospitals or services to attend to the injured, and, among the dead, was another loved one and relative - her husband's brother who had been providing for the extended family.
Just as they had buried their dead and starting to recover from their wounds, it happened again just a few weeks later in villages 40 miles away. Approximately 35 people are so far reported killed and many others wounded. Villagers fled to the nearest town Uvira, and those who remained are hungry and homeless.
Congo Peace is stepping in to alleviate the most critical needs, while the government turns a blind eye. When Congo Peace began last year in Minembwe, Alice used her gift for encouragement and spreading the message of reconciliation to bring people together. Reconciling the five tribes with deep-seated animosities toward each other is a challenge, but the Congo Peace ministry preaches Jesus' gospel of peace and there are reports from our team on the ground that progress is being made. The tribes are once again living and working together as neighbors, but rebel militias outside the village are still a menace. Alice has been serving with joy, and our Congo team leader Pastor Harera praises her "amazing outreach." Her natural talents bless her community.
Yet, Alice's joy in the Lord cannot help but be tempered by discouragement and worry with all the sadness and fear surrounding her. Alice, like so many in East Congo, have suffered so many losses and struggle to get through each day, staying safe and healthy. Prayer, hope, and God are their lights in a world darkened by conflict. Alice looks to God when she feels hopeless or endangered.
There are many like Alice and her children in the South Kivu of East Congo – widows and orphans. And many, like Alice, are related to our brothers and sisters at New Hope Revival. Their hearts are broken for their loved ones, and our hearts are broken for them.